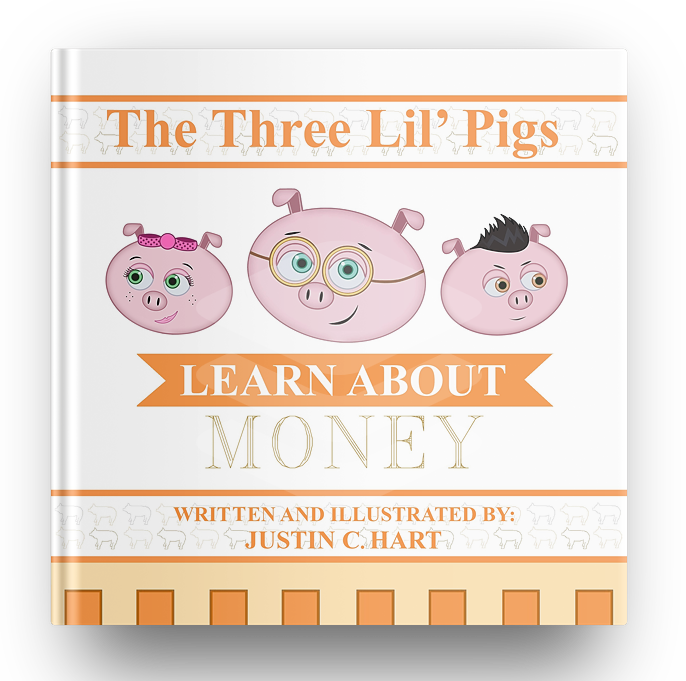 The Three Lil' Pigs Learn About Money
by Justin C. Hart
With so much to learn about money, why not let The Three Lil' Pigs help you along the way?! From saving your money to spending it, become financially wise! It could be one of the best decisions you ever make. Let's not forget the importance of giving. When we learn generosity, we gain a character trait that sticks to us for many years. Follow Pigs Learn About Money on social media and start growing your fortune today!
Pigs Learn About money Jingle
Like. Subscribe. Share. Click Below!
Message From Jake the Pig
I wonder what Jake has to say? Click the video below to hear his introduction! 
Would you like to write a letter or ask a question to one of the Pigs Learn About Money book characters? Of course you would! What kid wouldn't? Click the "Let's Talk" button below!
Watch Our Video Lessons
Kids, are you ready to learn about money? We hope so! Let's get started! For all 8 keywords given in the book, there is a video lesson too. Click the button below to watch them now!
Take Me To The Videos